With the price of culinary oils increasing rapidly in New Zealand supermarkets, The Good Oil is proud to be holding prices at the same level from when we first launched back in 2017. All the cost savings we have made through growth and scale have allowed us to keep the bottle price low for our consumers. We sell on a deep discount at $10.00 for a 1L bottle (everyday price being $12.99) – which we believe is the best value cold pressed oil on the shelf.
A lot of New Zealanders have switched to The Good Oil and are enjoying the versatility that The Good Oil range provides – from using it in dips & dressings to searing steaks & using it in baking.
Learn more about the rising cost of culinary oils here from Stuff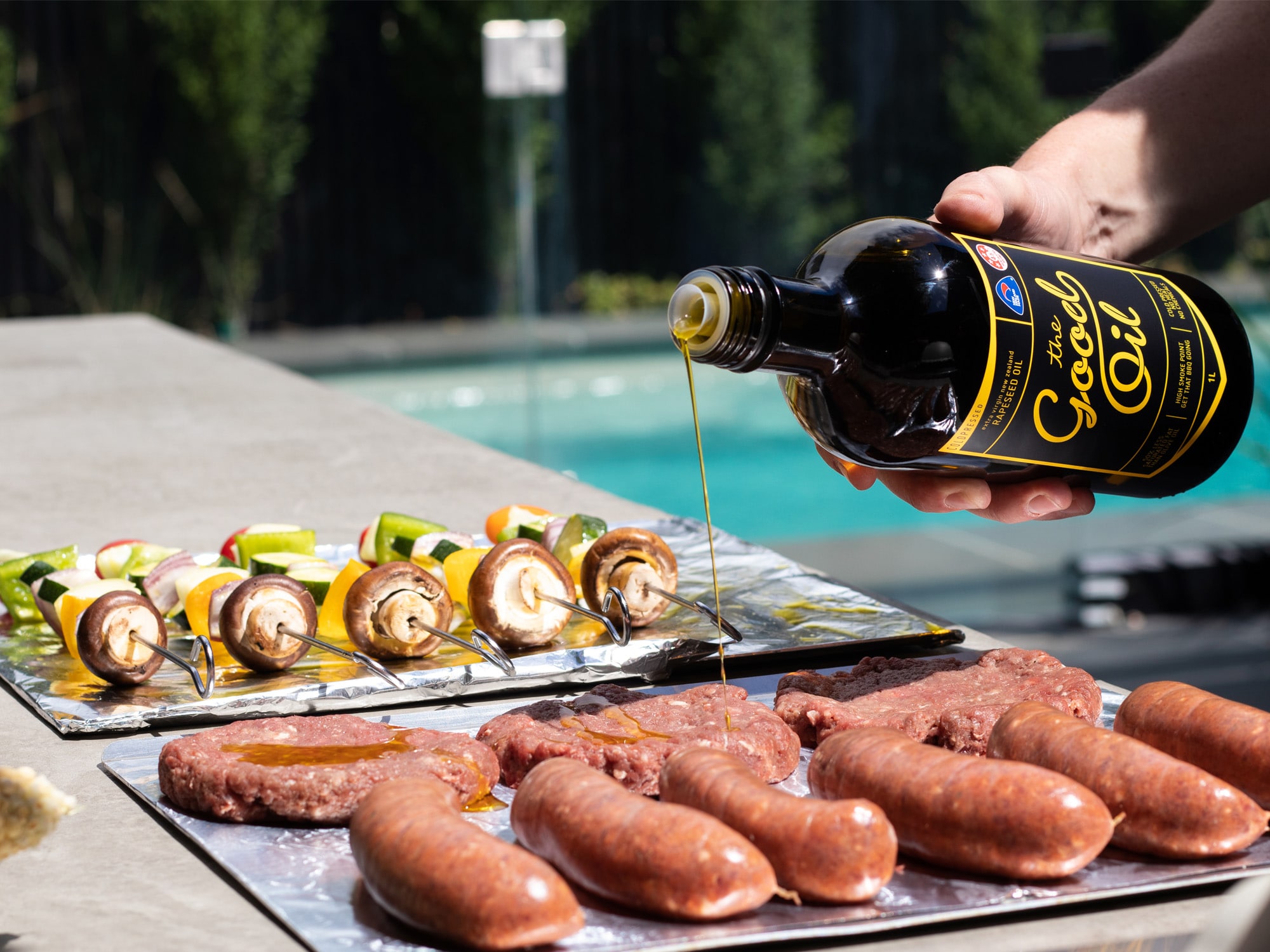 Can you replace Olive Oil with Extra Virgin Rapeseed Oil?
The Good Oil's cold pressed (extra virgin) rapeseed oil, possesses a mild and nutty flavour that is more neutral compared to olive oil. This attribute makes it highly versatile for the many different culinary uses of New Zealanders. Additionally, it has a high smoke point and contains 50% less saturated fat than olive oil. While certain sauces and dishes benefit from the distinct flavour of olive oil, many households in New Zealand are increasingly favouring The Good Oil as their preferred all-purpose oil, given its wide range of applications in the kitchen.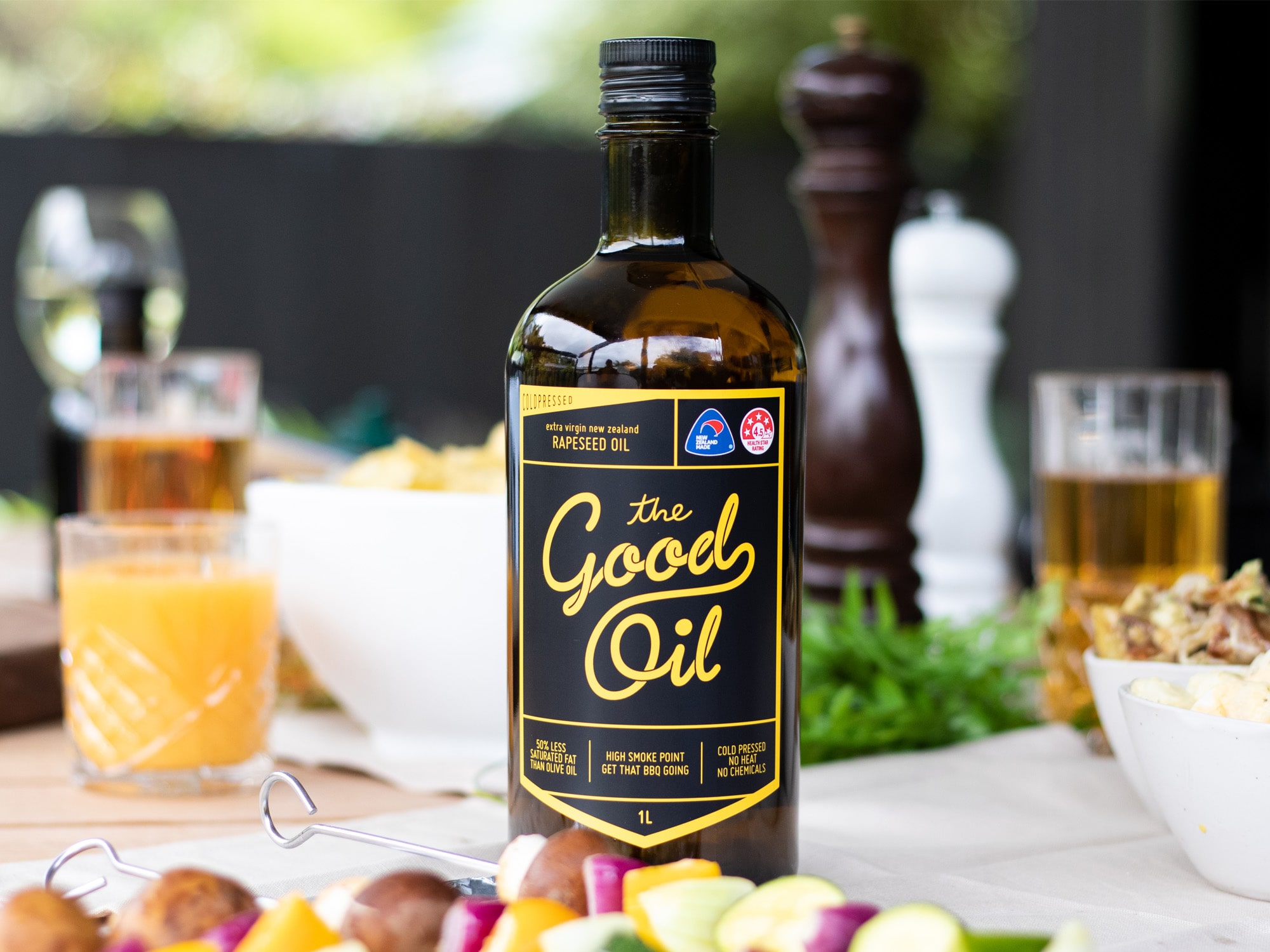 Is The Good Oil the same as canola oil?
The Good Oil sets itself apart from canola oil in several significant ways.
Unlike canola oil, The Good Oil is a New Zealand-grown cold-pressed rapeseed oil. In contrast, canola oil available in stores is often imported and extracted from seeds using methods that involve added heat and chemicals (solvent extraction). After the solvent extraction process, the resulting oil undergoes further refinement through a series of steps including bleaching and deodorizing (RBD) to produce an odourless and opaque oil. The RBD process does not prioritise high-quality seed oil, as the intensive processing eliminates flavour, scent and nutrients.
In contrast, The Good Oil is produced from a specific type of rapeseed known as high oleic low linolenic (HOLL) oilseed. This unique oilseed possesses a fat composition that grants The Good Oil enhanced stability during both cooking and storage. The seed is simply cold-pressed at the Pure Oil crush facility in Rolleston, Canterbury with no heat or chemicals used, retaining the seeds natural flavour, golden colour and nutritional value. These distinctive characteristics ensure that The Good Oil not only offers exceptional quality but also stands out as a healthier and more reliable choice for your culinary needs.