It was a pleasure to show Carlos Bagrie from Royalburn Station around Pure Oil New Zealand's oilseed crush plant.
On episode 6 of Nadia's Farm we were cold pressing high oleic sunflowers that was harvested on their farm in late April 2022. Cold pressed sunflower oil has an intrinsic sunflower seed taste and is excellent for dressing salads and for cooking prime steak (it can take the heat).
Once you have tried cold pressed sunflower oil you will fall in love with it – its healthy, versatile with a great taste!
Watch the full episode of Nadia's Farm on demand at Three Now. (The sunflower oil story features at 11:22s in).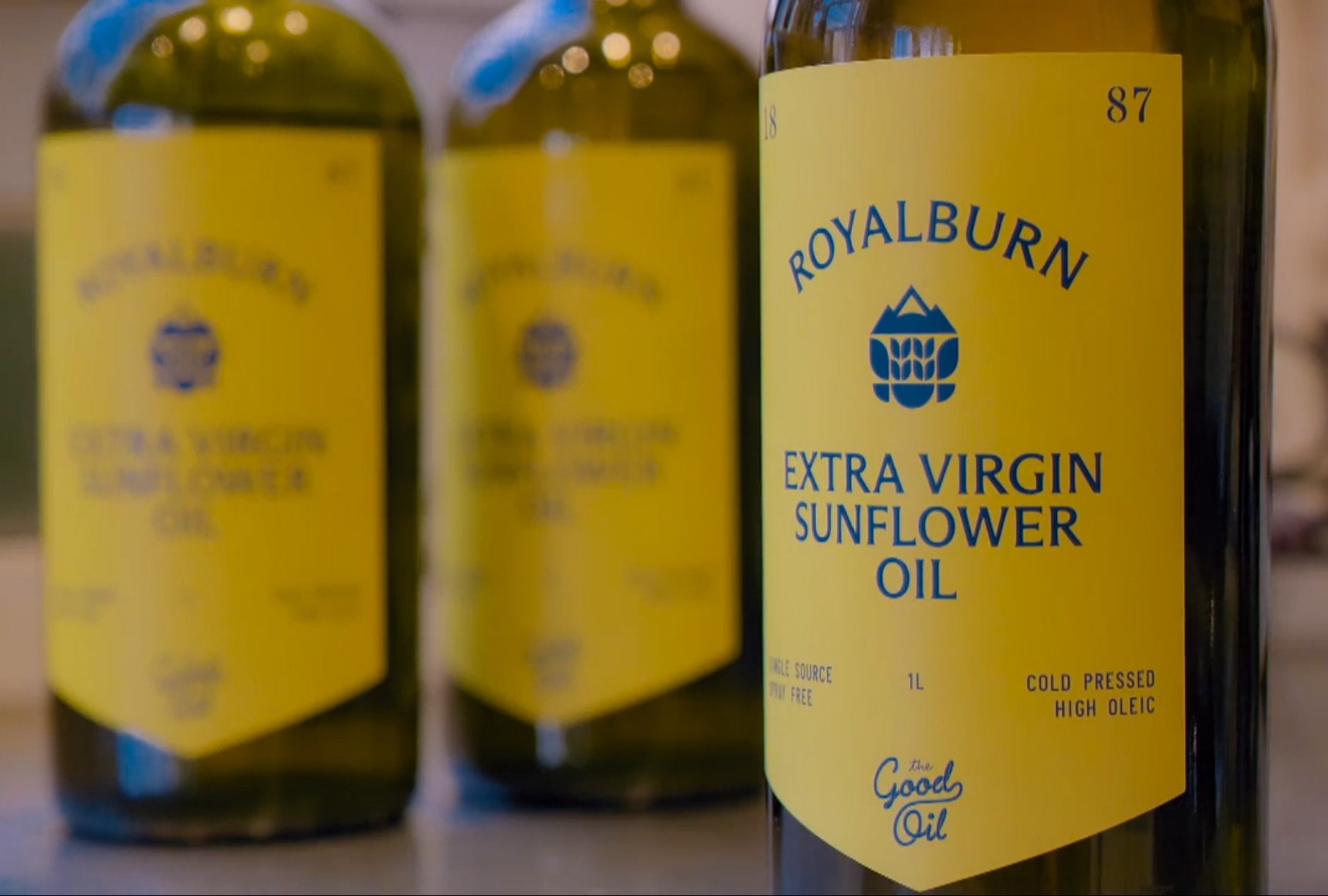 The Good Oil Cold Pressed Extra Virgin Sunflower Oil – Royalburn Station Edition