This month the Good Oil will introduce a limited-edition pink Rapeseed Oil bottle and for every bottle sold $1 will be donated to BCFNZ.
At The Good Oil, we are proud to partner with Breast Cancer Foundation NZ and help raise funds for research, education, and support Kiwi women with breast cancer. A fully New Zealand business supporting an amazing New Zealand foundation.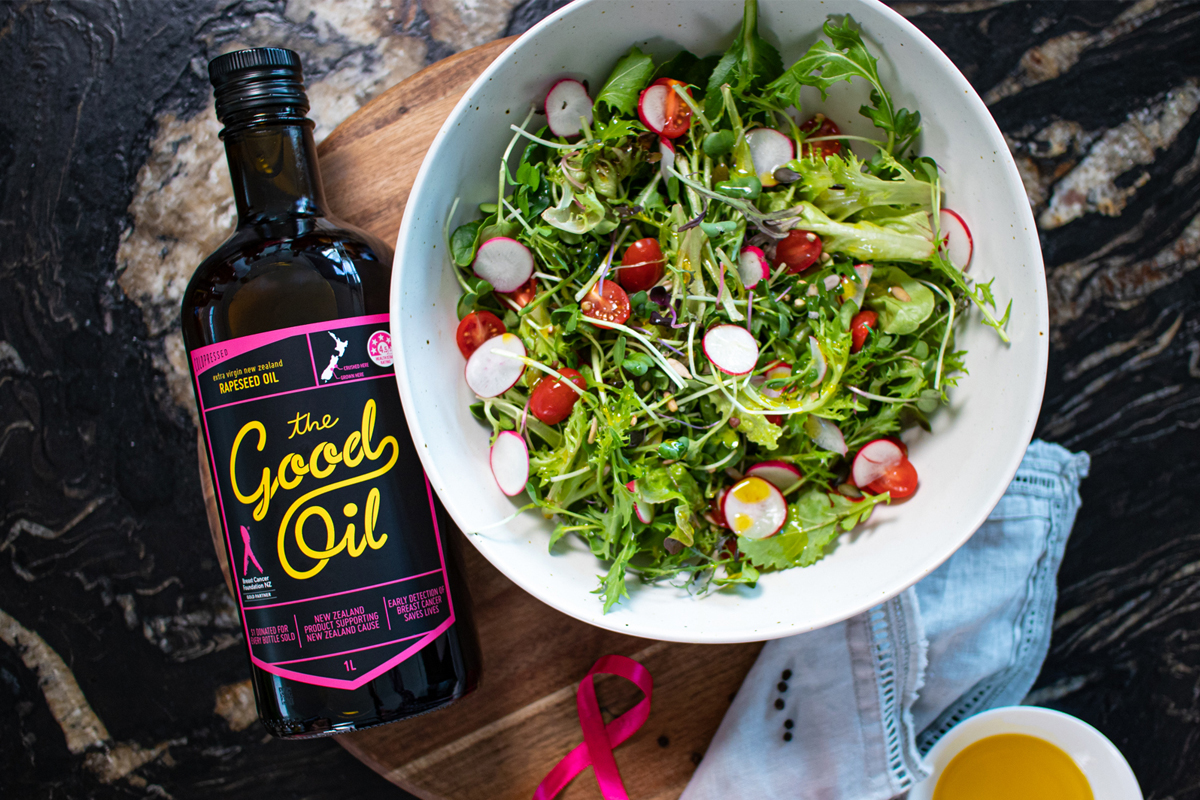 The Good Oil Cold Pressed Extra Virgin Rapeseed Oil – Made in New Zealand
The Good Oil is cold pressed from high oleic seeds, grown here in New Zealand. The Good Oil is extracted naturally from the seed without any heat or chemicals. It's a perfect for your everyday cooking as it enhanced the flavour of food and performs great at high temperature cooking.
Ah-Leen Rayner, chief executive of Breast Cancer Foundation NZ (BCFNZ), said:
"We're excited to welcome The Good Oil on board as our latest corporate partner. Their support will benefit Kiwis affected by breast cancer through our life-saving work in education, research, advocacy and patient support. Our ambitious vision is to reach zero deaths from breast cancer, and The Good Oil's generosity will help to make that a reality."